When it comes to choosing a natural stone for your home's exteriors; your options are aplenty. Slate, granite, marble, quartz etc are the most common types of long lasting stones used in home constructions. Choosing a natural stone for your house external surfacing is a very personal decision just like it is with choosing the wall's paint or wallpaper etc. The fact that there are scores of natural stones for you to choose from may also add to the confusion.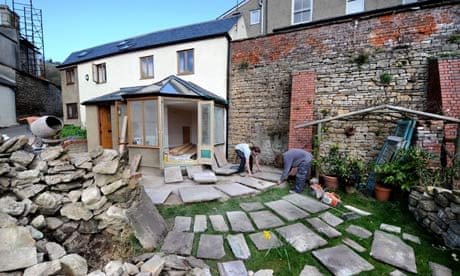 The authentic beauty of natural stone along with its dimensions finishes and realizations give you myriad choices in the applications. You can use it for terraces, gardens, pathways, driveways etc for a lifetime of unique home decorations or even for upgrading the financial value of your property. In fact; many homeowners are known to use natural stone as upgrade/construction materials when they are looking to sell their property. Compared to other materials, natural stone keeps its qualities over the years. Many synthetics materials have tried to imitate the grandeur and beauty of natural stone but it is impossible to unite all the qualities in a single material.
Here we shall consider some of the most important factors that play a role in choosing a natural stone for the home's external surfacing:
Color-There is a wide spectrum of colors available in natural stones: beige, pink, natural white, rich coral green etc. Marble stone includes swirls, pebbled appearance flecks of different colors etc. These natural stones stand apart from artificial or factory made stones and can add a character to your home with their one-of-a-kind appearance.
Finish- Natural stone finishes include polish, bush-hammered, hand honed or even a flamed appearance that can give a distinct appearance to the building where it is used. Polished natural stone can help reflect light and also emphasizes the color and markings of the stone. Hand-honed finish does not reflect light as much and is perfect for heavy traffic areas on your home's exteriors where polished finish is unsuitable.
Hardness- MOH or measure of hardness is a test used for measuring the hardness of natural stone. Marble typically rates '3' and granite rates '7'. Softer stones require less abrasive cleaners and mild dusting to prevent scratches etc.
It is vital that you weigh in these factors in order to make an informed choice and get a stone that best suits your individual style and requirements.